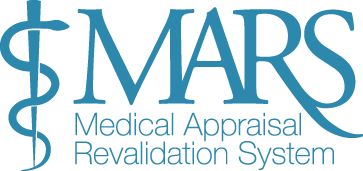 MARS is an all-Wales system provided by Wales Deanery and funded by Welsh Government to facilitate the appraisal and revalidation of doctors. If you are new to MARS or new to Appraisal & Revalidation a resource has been created to assist you with the process - click here to view the document.
If you are a GP please use - MARS for GPs
We are in the process of reviewing MARS in order to comply with Welsh Language legislation ♦ Rydym yn adolygu MARS i gydymffurfio â ddeddfwriaeth yr Iaith Gymraeg
Please note:The MARS Service Desk will close at Midday on the 24th December 2018 and re-open on the 2nd January 2019 at 9:00am. MARS will continue to be available as normal throughout this period.